GAF Vs. Tamko: Your 2 Best Roofing Choices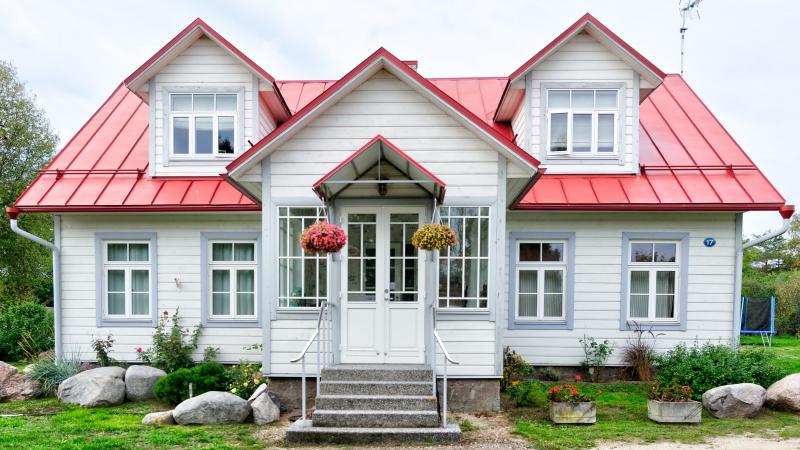 So you've decided to put in a new roof? Like most people, this situation is thrust upon you rather than being a planned choice. And like others, you probably don't know how to start. Let's begin by choosing what material you should use. Your roof is one of the more important parts of your house that is taken for granted and is also a great investment.
There are are plenty of roofing manufacturer's around but without a doubt, GAF and Tamko will be your best choices for reliability, availability, and price. Choosing other brands leaves too much to chance (e.g. warranties). Better to stick with long trusted companies that have reliably provided quality materials consistently over many years.
There are all kinds of shingle types to choose from. Most commonly used are 3-tab shingles as they provide the best quality at the best price. They may not be as fancy looking as others but they get the job done.
GAF Shingles
GAF is the biggest manufacturer of roofing materials in the country. They've been around since 1886 and have a strong reputation built mainly on word-of-mouth. GAF produces 3 kinds of roofing shingles and aso offers custom made shingles for different climates.
GAF has long been the preferred choice of most roofers and their 3-tab shingles is considered as the industry standard for most bang for buck. GAF also has a line of Timberline and Designer laminated shingles that can really add visual appeal and value to your roof but also come with a heavier price tag.
Tamko Shingles
Tamko is a smaller family owned business that has been around since the 1970's and also have a good reputation for making reliable roofing solutions. Their popular heritage line comes in various types and models to cater to different kinds of houses. From rustic log cabins to ultra modern homes, Tamko more than likely has roofing shingles that perfectly complement your home's design.
Tamko products are typically available in more colors and are easily available in most areas. Just like GAF, tamko products also provide 50 year warranties on their products that cover a wide range of issues including, wind damage, UV fading, hail damage, and algae growth.
Weighing your options: Tamko vs. GAF
Both companies offer certified roofers to install their roofing. For a guaranteed quality roof job, it is recommended you use their installers. But if you want to save some money, you should search around for local roofers. Doing this means you risk a botched installation though and if that happens it doesn't matter how good the quality of your shingles are and you'll have to go scrambling for a GAF roof repair contractor. If you go with a local contractor, take the time to check out their references and see what kind of warranties or insurance they provide.
The verdict
Every roofer will have their own professional opinion on both GAF and Tamko shingles and will work with their preferred product. Both provide very good value and reliability and both also have good reputations.
Statistically speaking, more general & roofing contractors prefer GAF but Tamko does offer more versatility when it comes to aesthetics. If that matters to you, then you should work with a roofer who you can trust to work with Tamko shingles regardless of what (statistically speaking) most roofers recommend.
---
Other Resource: home builders, apartment guides and real estate resource
comments powered by

Disqus